TAPAS EVERYDAY
JUST GOOD FOOD FROM FRESH INGREDIENTS
Mamas and Tapas is your neighbourhood spot for dinner, a quick bite or just drinks.
At Mamas & Tapas you can find a variety of tapas, mostly coming from traditional Spanish recipes, though our chef likes to give his own twist to it.
We find Spanish food incredibly interesting with its great variety of regional diversities and influences from different cultures.
Sharing is the best way to enjoy it: get together, order a bunch of different dishes, put them in the middle of the table and go for it.
Mamas & Tapas is a lovely neighbourhood spot where to get great food for an honest price, meet up with locals, feel a warm and cozy environment, be happy!
We want our customers to feel like home, to be comfortable, always feel welcome for a drink, a meal or just a good chat.
.
ALGO PARA PICAR
APPETIZERS
PAN CON ALIOLI 2,50
Bread from Bakkerij Westerbos with homemade aioli sauce
PAN CON TOMATE 2,95
Toasted bread from Bakkerij Westerbos, garlic, fresh tomato and extra virgin olive oil
PAN CON OLIVADA MIXTA 4,50
Bread with homemade tapenade from black and green olives
PIMIENTOS DEL PIQUILLO 5,50
Piquillo peppers stuffed with tuna
ENSALADA DE PATATAS 4,50
Creamy potatoes salad with fresh herbs
BOQUERONES AL VINAGRE 3,90
Anchovies marinated in vinegar
PLATO DEL CHEF (2 pax) 12,50
Mixed cold appetisers selected weekly by our chef
JAMON Y QUESO
HAM AND CHEESE
QUESO TRES LECHES IBERICO CURADO 5,50
Cow, sheep and goat milk cheese, aged 12 months
QUESO AZUL MEXCLA IARA & SARA 6,75
Artisan blue from galicia made with pasteurized cows and goat's milk. Matured for three months.
QUESO EN ACEITE ROCINANTE 5,75
Three milk cheese marinated in extra virgin olive oil
TABLA DE QUESOS 11,75
Mixed cheese board
LONGANIZA ARTISANAL PICANTE 5,00
Spicy sausage from Iberico pork
JAMON IBERICO 10,50
Dry-aged Iberian ham from Iberico pork
TABLA DE EMBUTIDOS IBERICOS 12,50
Mix of Spanish cured meats served with "picos" on a wood plank
TABLA DE EMBUTIDOS IBERICOS Y QUESOS 15,00
Mix of Spanish cured meats and cheeses served with "picos" on a wood plank
CROQUETAS DE ESPINACAS Y QUESO 4,50
Cheese and spinach croquettes served with homemade sauce
CHAMPIÑONES SALTEADOS AL JEREZ 6,50
Sauteéd champignones with sherry
TORTILLA DE PANCHO 5,70
Classic Spanish thick omelette with eggs, potatoes & onions
MAMAS PATATAS 4,50
Our take on bravas
PIMIENTOS DE PADRON 5,50
Fried sweet green peppers with sea salt
ESPINACAS CON GARBAZONS 5,00
Stew of chickpeas and spinach typical of the south region of Andalusia
BERENJENA Y CALABACYN GRATINADAS 7,50
Eggplants and zucchini gratin
VERDURAS A LA PLANCHA 7,50
Grilled mixed vegetables served with homemade sauce
PORTOBELLO RELLENOS 8,50
Portobello mushrooms stuffed with pumpkin and topped with grated goat cheese
CROQUETAS DE JAMON 5,00
Ham and potatoes croquettes served with homemade sauce
ESPARRAGOS CON TOCINO A LA PLANCHA 5,50
Grilled bacon wrapped asparagus served with green alioli sauce
CHORIZO FRITO AL VINO TINTO 5,50
Pan fried sausage with red wine sauce
ALBONDIGAS EN SALSA ROJA 7,50
Homemade meatballs in red sauce
DATILLES CON BACON Y QUESO 6,75
Dates wrapped stuffed with cheese and wrapped in bacon
POLLO CON SALSA DE JALAPEÑOS 6,75
Marinated drumsticks with jalapeño sauce
POLLO ARMAGEDDON 7,50
Grilled chicken thigh with homemade barbecue sauce
CHULETAS DE CORDERO 3,50
Grilled Lamb chops, order by piece
PINCHO DE TERNERA 160 GR. 11,50
Marinated beef skewers from the grill
CROQUETAS DE BACALAO 5,00
Cod and potatoes croquettes served with homemade sauce
ANCHOAS FRITAS 5,75
Deep fried Anchovies served wih alioli or cocktail sauce
CALAMARES FRITOS 7,50
Crispy deep fried baby squid served with lemon and homemade sauce
MERLUZA AL HORNO 8,50
Hake fillet from the oven with creamy tomato sauce and fennel.
GAMBAS AL AJILLO 7,50
Sautéd prawns with oil, garlic, lemon and parsley sauce
DORADA A LA PLANCHA 9,50
Grilled seabass fillet with oil, lemon and white wine sauce
PULPO A LA PLANCHA 12,50
Tender grilled octupus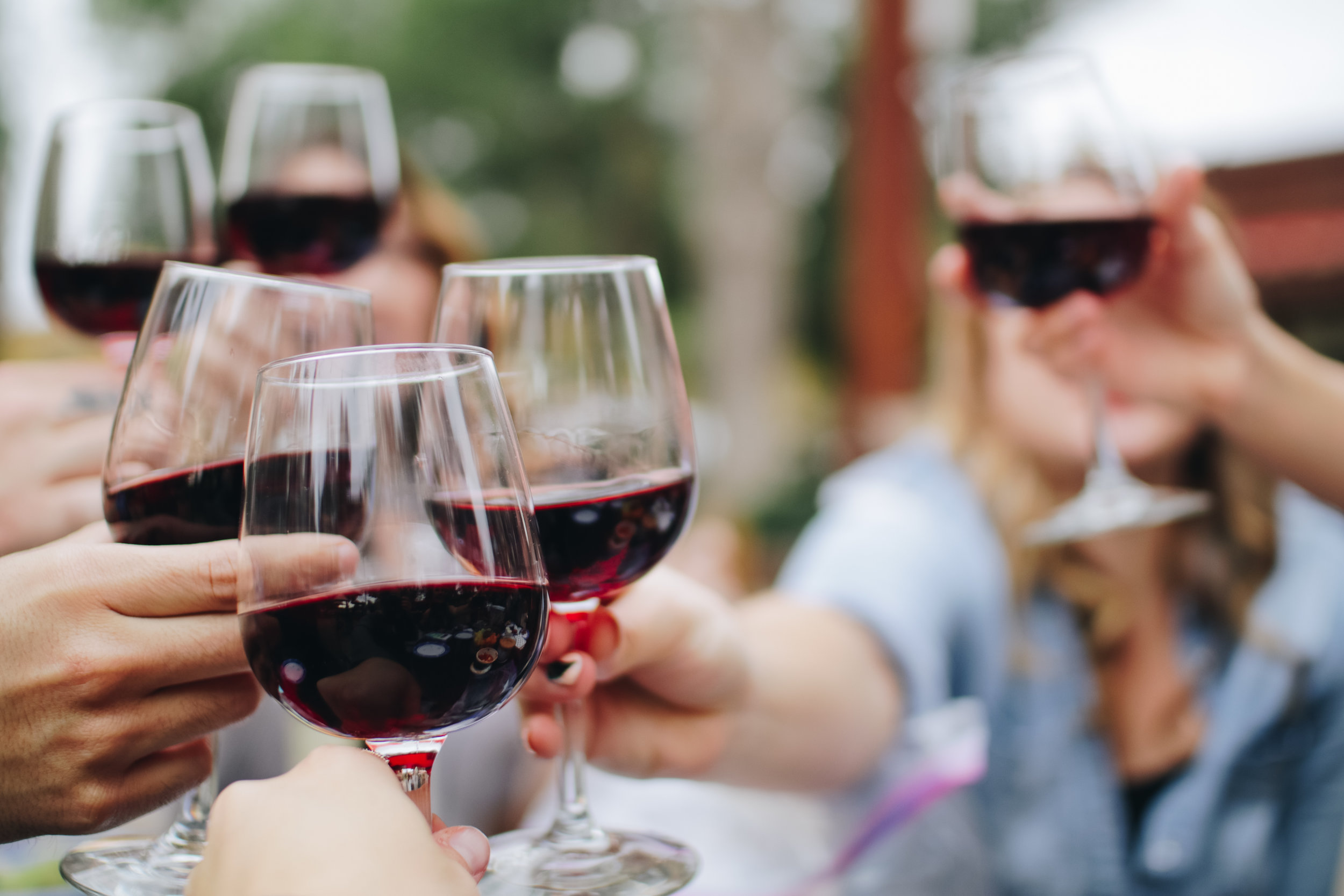 €

3,50 /

€

18,00
Quinta Hinojal, Verdejo
Castilla y Léon
€

3,90 /

€

18,00
Bodegas Tavera Cendal, Chardonnay
Mentrida
€

25,00
Chamelin Verdejo,
Rueda
€

5,00 /

€

25,00
Pago del Vicario, Tempranillo blanco
Vdlt de Castilla
€

35,00
Clos Pons Sisquella
Costers del Segre
€

32,00
Bodegas Obergo Expression
Somontano
€

3,25 /

€

17,00
Quinta Hinojal, Tempranillo joven
Castilla y Léon
€

4,00 /

€

19,00
Bodegas Tinedo, Basico Tempranillo
Vdlt de Castilla
€

4,75 /

€

22,00
Bodegas Tavera Garnacha Vieja roble
Mentrida
€

22,00
Bodegas Tinedo Max
Vdlt de Castilla
€

5,00 /

€

29,00
Finca Rio Negro 992
Guadalajara
€

34,00
Marques de Caceres Excellens crianza,
Rioja
€

28,00
Chamelin crianza
Ribera del Duero
€

39,00
Celler Ardevol Anjoli
Priorat
€

59,00
Bodegas Obergo Antiqua Garnacha
Somontano
€

5,00
Puerto De Indias Premium
5cl
€

5,00
Puerto De Indias Strawberry
5cl
€

7,00
Nordes Atlantic
5cl
€

6,00
Chivas Regal 12
5cl
€

4,50
Ponche Caballero
5cl
RESERVATIONS
Call +31 0202333692 from 14:30 daily, or book online with THE FORK .